"We applied backcasting to define a desirable future and then identified measures to pull and connect this specified future to the present. Ideating such disruptive solutions with various people and across sectors has led to discovering the internal and external potentials of the involved organizations, and combining these for scalable impact," says Edgardo Regatky.
Edgardo Regatky is a consultant and speaker on topics of digital transformation, collaborative economy and Smart Cities, with a focus on Latin America. With more than 25 years of experience in public-private programs and participations as a team leader, Edgardo is an accomplished specialist in more than 80 projects funded by the European Union, multilateral organizations, local governments, chambers of commerce and private companies.
Edgardo has been a Pentagrowth facilitator since the very first cohort at Ideas for Change in 2018. You can contact Edgardo Regatky with your professional interest in the Pentagrowth method.
---
Sebastian Klemm: "The shoemaker's children have no shoes" is a saying that describes how skilled people can become so consumed – by the process of engaging for others – that they forget to employ their talents closer to home.
Why is it vital for organizations and companies to continuously explore their ecosystem and design virtuous combinations from within?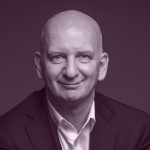 Edgardo Regatky: We live in a volatile world and disruptive scenario where 25 Gutenberg effects may occur simultaneously – Digital Governance, Digital Twins, Cloud Computing, the Internet Computer, Artificial Intelligence, Machine Learning, Deep Learning, Gene Sequencing, CRISPR, Neural Imaging, Bionics, Nanotechnology, Sensors, Autonomous Mobility, Satellites, Solar, Big Data generation and exponential technologie – all are radically changing business models in more and more sectors and industries.
This is where the Pentagrowth method takes a guiding role in helping companies and ecosystems that were not born digitally technological or exponential to align their strategies with the emerging new scenario.
Sebastian Klemm: How can you personally assist organizations to align their strategies by applying the Pentagrowth method? Can you walk us through Pentagrowth process facilitation of yours?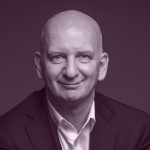 Edgardo Regatky: The Pentagrowth method allows us to work and accompany in different aspects and phases of organizational implementations, based on the individual profile of the organization – business, chamber of commerce or public sector.
From conceptualizing and designing business models in the case of private companies, to developing experiments, test phases and moving a minimum viable product into production, as well as to accompany the co-creation of citizen services in the public sector.
As you communication series reveals, Pentagrowth has proven to work equally well for traditional organizations as well as entrepreneurial startups, regardless of the environment, industry or market in which they are developing.
We tailor the Pentagrowth implementation format to the needs of the organization, be it innovation days, workshops, system innovation labs, face-to-face, 100% digital or hybrid events.
Sebastian Klemm: In our previous interview Areti Kampyli, COO at Alice.si highlights: "This is why I admire the Pentagrowth method, it fully embraces and applies our human selves and the way we interact with one another. It enables success because it establishes human realities in business."
What are concrete positive outcomes that you co-created with Pentagrowth in business chambers, private companies and multilateral organizations?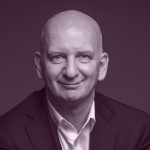 Edgardo Regatky: In 2021, I collaborated with the coordination of a multilateral organization initiative to promote and adopt electronic commerce in small and medium-sized companies in Latin America and the Caribbean.
Applying the Pentagrowth methodology, we have embraced that businesses are born digitally today. – Can you imagine a market where 100% of trade is digital? – If all commerce is online, how do you maintain your business? – In a scenario where the platforms, the logistics chain, the online payments are solved, what will your business be?
Ideating such disruptive solutions with various people and across sectors has led to discovering the internal and external potentials of the involved organizations, and combining these for scalable impact.
We held two co-creation and one conclusions workshop with companies from seven Latin American countries and public development authorities. We applied backcasting to define a desirable future and then identified measures to pull and connect this specified future to the present.
Allow me to give you another example. The tourism sector in Latin America is important in terms of job creation and environmental sustainability. However, until the interruption caused by COVID19, a rather traditional approach was being followed in terms of business models and public management.
Last year, the aspiration to reinvent their approach has led various intermediate organizations to incorporate and evangelize concepts such as Regenerative Tourism, including new information processing and decision-making technologies in real-time to evolve models of intelligent tourist destinations.
In 2022 we continue by proposing various methodological experiences based on a four step process to leverage assets and communities:
anticipate: exploring the possibilities of the next technological and social wave which leads to the definition of a #future-that-rocks
unbundle: re-evaluating the potential contribution of existing assets to that #future-that-rocks which ends by identifying those with higher future potential
explore: how the five levers of exponential growth will be available in the future system configuration, which ends by selecting those that could most contribute to a disruptive business model
combine: internal valuable assets with available system levers to design new value propositions which generate far more value than is needed to sustain the organization. After ideation, we support our clients in validating and prototyping their envisaged solutions, and end up with a Go/No go, In/Out recommendation as to how to move forward.
With Pentagrowth we are exploring new ways to developing Sustainable Tourism activities together with ideas that incorporate blockchain technologies, self-sovereign digital identities and traceability for the regional crafts sector, complemented by e-commerce platforms so that their commercialization does not depend exclusively on visitors to physical crafts fairs.
Sebastian Klemm: What further opportunities do you see to bring Pentagrowth to use?
Edgardo Regatky: The public sector in Latin America is steadily advancing in the adoption of GovTech initiatives, building and structuring an ecosystem of startups with technological solutions for the government with the support of multilateral organizations like the Inter-American Development Bank, CAF – development bank of Latin America, the UNICEF Innovation Fund, UNIDO – the United Nations Industrial Development Organization.
The process of rethinking, building, and leading teams that respond to initiatives aiming to put citizen at the center is still in its early stages, however. Rather than technologies, the difference in governance is made by groups and people.
Pentagrowth, I believe, can play an essential role in this process by starting from the consideration of how to solve the problems in cities from the future. By placing special emphasis on exploring the interrelationships between the five levers of growth we derive the three generative principles:
reach – combines the levers "Connect" and "Share"
interaction – combines the levers "Collect" and "Empower"
resilience – combines the levers "Enable" and "Share"
In Argentina, we are in a phase of evangelization, giving talks and classes at the Institute of Political Training and Public Management of Buenos Aires and the National Institute of Public Administration.
By mid 2022 we are to engage in a Smart Cities Program in Mar del Plata, La Red de Ciudades Inteligentes de Argentina (RECIA) – the Network of Smart Cities of Argentina. I am looking very much forward to this.
Contact Edgardo Regatky in regard of the Pentagrowth methodology.
Download the Pentagrowth Report in English & Spanish here.
"Establishing Human Realities in Business with Pentagrowth" – read about the Pentagrowth best practice implementation by Areti Kampyli, COO at Alice.si
"Pentagrowth: Connect Capacities to Future-Proof your Business" – read from Javier Creus, creator of the Pentagrowth methodology, and founder and CEO of Ideas for Change