The purpose of our Weekly Member Meeting at ProofingFuture.EU is to provide peer-to-peer support for members' development needs, as well as knowledge transfer and potential synergies among members. To add momentum, short presentations by members and discussion of current funding calls are an integral part of our weekly member meetings. If this sounds like an added value for you, consider becoming a member and contact us here.
---
Click here to jump to Crypto4Good event
Sustainability DAO
In our recent member meeting, Karolina Gorna – President of KRYPTOSPHERE® [1]https://kryptosphere.org/en/ – provided insights into the "Sustainability DAO", a project she pursues as part of the Hyperledger Climate Action SIG, and together with Si Chen of Open Source Strategies Inc.[2]https://www.opensourcestrategies.com/
Thereby, the Sustainability DAO project builds both on previous work by Karolina Gorna and further members of the 'Consumer Disclosure Working Group'[3]https://proofingfuture.eu/2020/11/18/consumer-disclosure-an-interview-with-karolina-gorna-and-arnav-khanna-and-anshu-kumar-jain/ from the Open Climate Collabathon as well as the work by Si Chen for the 'Emissions Token Network' from the Hyperledger Climate Action SIG.[4]https://opentaps.org/2021/01/29/video-demo-of-emissions-tokens-network/
"Is a product really green? In the age of social media, it is hard to know whether people who write reviews have actually bought a product, or even if they are real people. A Distributed Autonomous Organization, in short a DAO, solves these fundamental problems by tying votes to account holders with real assets, real identities and real transactions, and thus enforcing a higher level of truthfulness in community action."[5]https://opentaps.org/2021/03/24/tutorial-how-to-customize-and-deploy-compound-dao/
The Sustainablity DAO will be based on the Compound DAO[6]https://opentaps.org/2021/03/24/tutorial-how-to-customize-and-deploy-compound-dao/ developed for the Compound DeFI network.
Supporters Wanted:
Contact Karolina Gorna if you are interested to know more and support the current Sustainabilty DAO development phase. You can contribute to the code in the GitHub repository, propose relevant products to evolve their sustainability score, and become an active part of the DAO once it is established.
---
In a further member meeting, Karolina Gorna of KRYPTOSPHERE® [7]https://kryptosphere.org/en/ provided insights into her latest engagement for a Crypto4Good event in cooperation with Binance Charity Foundation.[8]https://www.binance.charity/about Crypto4Good is a French NGO organizing charity events supported by the French-speaking crypto community.[9]https://www.crypto4good.co/
During a 24 hours live event on 19 June 2021, two professional trading teams – Kryll.io & Diabolo.io – leveraged an experimental fund that was collected throughout the French crypto community in the weeks before the event. The two trading teams competed to make the most out of this fund within 24 hours of trading.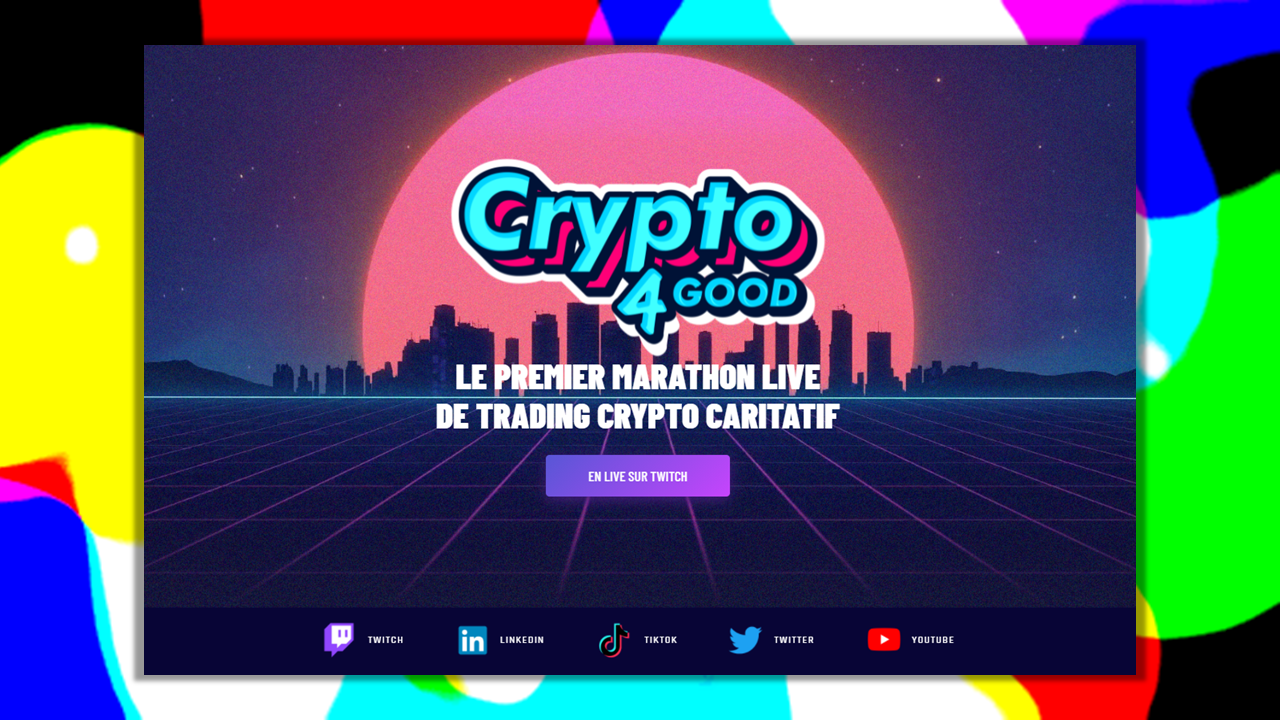 ---
Finally, both the money fundraised as well as the money sucessfully traded by Kryll.io[10]https://twitter.com/kryll_io/status/1407259979766243329 & Diabolo.io[11]https://twitter.com/DiaboloTrading/status/1406509474509209600 will be given to NGOs in France. In the next weeks the event teams will travel to 5 cities in France: Lille, Paris, Lyon, Nantes, Toulouse, and use all of the donations collected and the money traded to buy as much food and basic necessities as possible. All these products will be donated to social services.[12]https://www.binance.charity/food-distribution
---